PREMIUM events
---
We measure the quality of an event according to the impact it has on attendees.
With this in mind, in-person events are naturally PREMIUM moments.
PREMIUM from a marketing and commercial perspective, and also – if you'll allow the neologism – PREMI-HUM, as humans are front and centre.
PREMIUM :
This format physically removes your guests from their day-to-day lives to capture their attention.
It puts the event in the spotlight as it stands out from a highly competitive system.
Presence helps to create loyalty.
PREMIUM events are a greater guarantee of data security. We know who is there and who is really listening.
PREMI-HUM :
This is the meeting of the five senses that help us feel. The direct exchange with your speaker, the perception of the « unsaid ».
A real audience is much more rewarding for speakers.
At the same time, it's more of an honour for your guests to « really » meet leaders.
An invitation is a sign you are highly regarded.
There is a long list of professionals at your service, from airlines, ticket clerks, hotel staff, caterers, stall suppliers, receptionists, guides and tour leaders, transport providers, shuttle drivers, photographers, florists, artists, decorators and a large number of technicians.
In-person events are a form of CSR, as the host company plays an economic and social role. They are the lifeblood of the above ecosystem; it is dependent on these events.
They help bring out emotions. It will always be easier to touch, inform, involve, motivate or even simply keep your group awake in real life.
Lastly, PREMIUM events are compatible with digital solutions to collect data in real-time, measure their impact, and above all increase the audience, level of interaction or people's desire to be invited next time…
What events do we do at Be Sunshine ?
---
As specialists in the production of internal and external events, we support you at every step of the journey :

External
National and international conferences
Symposia
Board meetings
National and regional meetings
Conventions
Inauguration and opening ceremonies
Roadshow
Colloquia
Product launches
Evening receptions and ceremonies
Internal
Seminars
Narrative arcs
Corporate incentive events
Team building
Evening events
Challenge rewards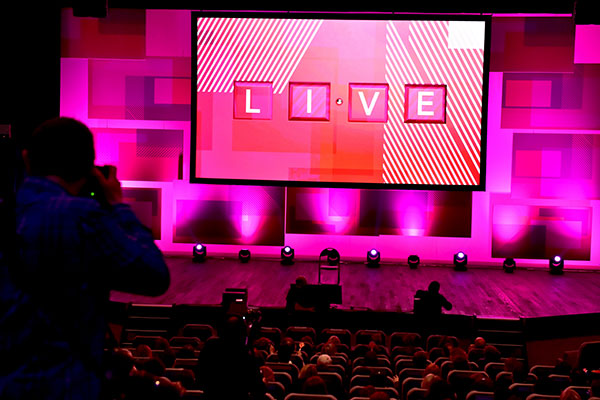 Symposia and Conventions
Symposia, stand-alone events, product launches or other types of conventions are major investments for the host company. As such, they must be carried out to a meticulous standard and with content that is as relevant as possible to make the events meaningful. Our role is to find the perfect combination of message, place and moment by offering you a choice of services that are aligned with your content and that help make your event impactful.
At Be Sunshine, we understand the value of a guest. Even if the logistics are grouped together, at each stage of the invitation, participants must have an experience that feels personalised.
When the content is scientific, the corresponding vigorous standards must be applied. Beyond the need to keep to the budget, there are considerations linked to regulations and image to take into account with a symposium, and therefore there can be no guesswork involved. For this reason, we only use experienced service providers who understand exactly what is required.
Sourcing and design
Accommodation
Food services
High-quality evening meals
Guided, interactive breaks
Digital offering
Hybrid events
Suggested personalities to host or speak
Private transfers
Registering participants in compliance with industry regulations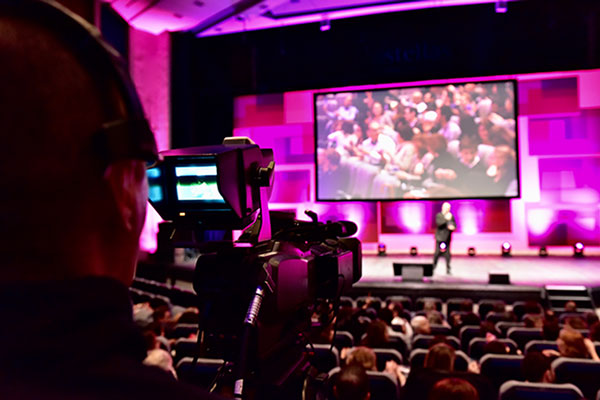 Seminars
Seminars are a work event and the services provided at them must align with the business context and results. Having comfortable meeting rooms, fair room allocation and quality food are the essential foundations to best ensure you capture the audience's attention, and receive their support and their motivation.
We take care of :
Transport including charters
Hotel bookings – the rooming list
Catering
Meeting rooms
Technology
Daytime and evening activities
Team Building
Most commonly an addition to seminars and their narrative arc, this needs to be a high point of collective achievement that brings to life the week's message. It embodies our definition of events that mean something. That's why we conduct tailored team building sessions drawing on the intersection of your industry, image, message, a moment, a destination. Anything is possible.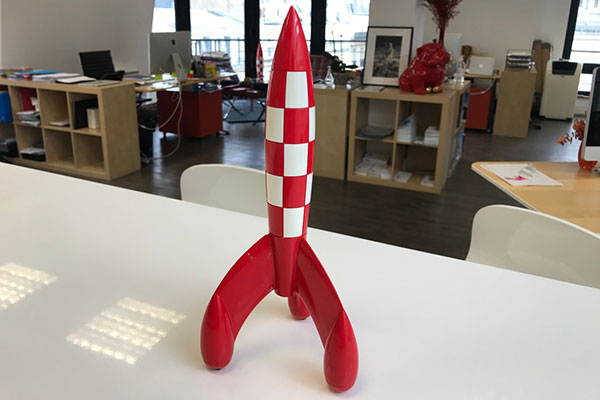 Narrative arc
By creating a narrative arc for your event, you create coherence – the essence of giving meaning to an event.
This guiding thread supports and illustrates your message, and connecting it to this moment makes it unforgettable.
An example :
At our offices, our symbolic red rocket is a decorative element that acts like a « narrative arc » in how we present ourselves.
For many people it has become a logo that symbolises our communications activity.
It represents a search for new lands, perhaps like our travel offering, as well as the quest for innovation and brand image like our move to digital events.
Finally, it also embodies curiosity, dreams, ease and feelings of youthful vitality.
With the rocket, everything becomes possible, including landing on the moon.
In other words, our rocket is a metaphor for Be Sunshine.
An agency that specialises in health sector events
---
Our expertise in the pharmaceutical industry :
As medicine is an exact science, the support systems surrounding it have to be exacting.
Knowledge of current regulations, e.g., the French DMOS law, the Sunshine Act
Expertise in the pharmaceutical environment and a respect for its image
Providing high-quality services that are not ostentatious in accordance with pharma compliance
Knowledge of healthcare professionals and the challenges faced by the organiser
Technical understanding of invitation management software (Evenium, Cvent, key4event, Atrium, etc.)
Precise and regular reporting of upstream, on-site and post-event activity
Expertise in different types of pharma events e.g., symposia, stand-alone events and seminars
Budgetary compliance
Proposed narrative arcs in line with what you're working on and your content
Partnerships with healthcare communications agencies
Expertise in digital tools to advise and support you with virtual or hybrid events
Events are built step by step
---
AT THE BEGINNING
Designing / producing ->
Development of recommendations in line with your needs
Sourcing and suggestions of suitable locations for your events
Negotiations with our event partners, e.g., hotels, events spaces, restaurants, caterers, stand installers, printers, shuttle drivers, photographers, florists, technicians, decorators
Contract development and negotiation
Creation of innovative concepts and staging
Project management
Content creation
UPSTREAM
Managing ->
Invitation management
Regular reporting, analysis and advice
Accommodation reservation and ticket management via Be Sunshine Travel
Logistics tracking
Budget management
Upstream and on-site coordination of the different service providers present at the event (technicians, tour leaders, decorators, caterers, etc.)
ON-SITE
Supporting ->
On-site presence
Welcoming and managing guests and speakers
Technical aspects, staging, lighting desk and sound management
Coordination of service providers
AFTER
Finalising ->
Sending a post-event report, invoices paid within the set deadlines.
Exceptional locations
---
Brilliance isn't just about people meeting, it's also about where these meetings take place. At Be Sunshine we have access to exceptional spaces. Beyond the standard spots, we offer you the opportunity to create a genuinely personal experience by hosting this unforgettable communication moment in a private house. Your guests will receive a welcome that makes them feel right at home and will experience an enchanting escape in a place they won't be able to come back to alone.